Chimaera Trio
Annemiek de Bruin – clarinet
Irene Kok – cello
Laurens de Man – piano
The Chimaera Trio, founded 2012, acts as an ambassador for the interesting and unusual combination of a wind-, a string- and a keyboard instrument. Merging the sound of these totally different instruments generates a special color palette, with which this trio distinguishes itself.
By studying and playing famous clarinet trio's (for example Brahms, Beethoven) and unknown original works as well as arranging music by themselves, this trio creates more opportunities for performing a variety of pieces than is typical for this type of musical ensemble.
Soon after the establishment the musicians took the stage at the Internationaal Kamermuziekfestival Utrecht and the Grachtenfestival Amsterdam. The trio won prizes at the Storioni Ensemblewedstrijd and the Tristan Keuris Kamermuziekconcours. Since then the Chimaera trio performed in concert halls as Concertgebouw Amsterdam, Muziekgebouw Eindhoven and lots of smaller locations.
In 2019 the trio was part of "AVROTROS Klassiek presenteert!", which comprised a cd presentation and several media performances. Its next album: "Fin de siècle" (MDG, 2021) received excellent reviews.
Recordings of their performances were broadcast on Dutch radio and TV several times.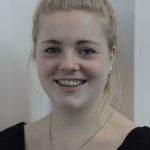 Annemiek de Bruin (Goes, 1993) received clarinet lessons from Herman Braune and Harmen de Boer.
In 2016 she finished her Bachelor at the Hochschule für Musik und Tanz in Cologne with Ralph Manno and in 2018 she completed her Master's in Amsterdam (with distinction) having studied with Arno Piters.
She participated in numerous masterclasses led by Walter Boeykens, Martin Fröst, Jörg 
Widmann and Charles Neidich and received chamber music lessons from, among others, Janine Jansen, David Kuijken, Håkon Austbø en Arnau Tomas (Casals Quartet).
Annemiek has won prizes at the Prinses Christina Concours and in 2013 was chosen "Classic Young Master" by the CYM Foundation. In March 2015 she was selected to represent Holland during the finals of the Euroconcours Clarinet.
Annemiek performed various concerts as a soloist accompanied by the Brabants Orkest (2011), the Zeeuws Orkest (2012) and TY Kamerorkest (2014) and was invited by the Dutch Consulates of San Francisco, Calgary and Vancouver as well as The Netherland America Foundation to tour the United States and Canada in April 2012. In 2019 she performed Webers Clarinet Quintet with Amsterdam Sinfonietta.
From 2014 – 2016 she was a member of jongNBE (young Netherlands Wind Ensemble) and during the season 2018/2019 she participated in the Academy of the Royal Concertgebouw Orchestra. In the summer of 2019 Annemiek took part in the Mahler Academy in Bolzano.
Annemiek has a growing freelance career with orchestras and ensembles around the Netherlands, including Royal Concertgebouw Orchestra and Rotterdam Philharmonic Orchestra. She is a member of the Nederlands Blazers Ensemble and from season '23/'24 onwards she holds a job at the Nederlands Philharmonisch Orkest.
www.annemiekdebruin.nl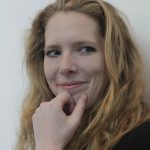 Irene Kok (Zwolle, 1991) is an international prize winning Dutch cellist.
Her main goal as a musician – to connect the music with the audience – brought her to a bright and expressive interpretation.
'Kok is choosing a mild personal tone, where you discover surprising depths'
Volkskrant, Biella Luttmer, juli 2019
With a specialisation and interest in both early music and folk music, Irene Kok has a broad playing field, reaching from the most important concert halls in the world to small chamber music series and jazz clubs.
The variation of people, surroundings and musical influences are making Irene Kok a touching and interesting cellist. Feeling at home on every stage, travelling the world with her instrument and trying to inspire people by making music.
Irene Kok got her education at the Conservatory in Amsterdam and at the University of Vienna with Prof. Reinhard Latzko. She made her solo debut with the Dutch Northern Orchestra in 2019 with the first cello concerto of Shostakovich with Damian Iorio. That same season she played Brahms double concerto with Kamerata Wien, Tchaikovsky rococo variations with Collegium Musicum Carolinum and Vivaldi double concerto in Vienna.
Next to the Chimaera trio Irene Kok is member of Trio Immersio, a Vienna based pianotrio
and the Israel based Zenith Duo.
Irene plays on a Capicchioni cello which is kindly lent to her by the Dutch Musical Instruments Foundation.
www.irenekok.com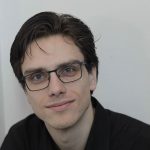 Laurens de Man ('s-Hertogenbosch, 1993) started playing the piano at the age of seven. From 2008-2010 he studied at Fontys Conservatory in Tilburg with Joop Albracht.
He received organ lessons from Willem Hörmann between 2006 and 2010. Since 2010 he has been studying piano with David Kuyken and organ with Jacques van Oortmerssen at the Conservatory of Amsterdam. In 2014, he obtained his Bachelor diplomas for both instruments cum laude. In June 2016, he obtained his Organ Master diploma cum laude.
He has participated in numerous masterclass led by Elisabeth Leonskaja, Dmitri Bashkirov, Willem Brons, Abdel Rahman el Bacha and Rudolf Jansen; organ classes with Olivier Latry and Lorenzo Ghielmi (Jong Talent Klas Orgelacademie Haarlem 2010).
Laurens regularly plays organ and piano recitals as well as chamber music concerts. J.S. Bach's compositions play a special role in his activities; Bach's works often appear on his concert programs (Goldberg Variations in 2014); besides that he played Bach's music in collaboration with dancers and a VJ.
In 2009, he won first prize during the National Finals of the Prinses Christina Concours in the Hague.Together with other winners of this competition he was invited to tour the United States, Canada and Costa Rica in 2012.
In 2016, he won a fourth prize (first and third prize not awarded) at the International Piano Competition "J.S. Bach" in Würzburg.Since 2012 Laurens has been principal organist of the Janskerk in Utrecht, playing a Bätz-Witte organ (1861). In 2014, he was an organ scholar of the Oude Kerk in Amsterdam.
www.laurensdeman.nl